PROTECT YOUR DNA WITH QUANTUM TECHNOLOGY

Orgo-Life the new way to the future Advertising by Adpathway
"I should probably never do this show again," Whoopi Goldberg said after she was forced to explain her 'joke' about Republican Sen. Graham. During an episode of The View, Whoopi Goldberg reluctantly apologized for a Lindsay Graham comment and even suggested she may end up leaving the show. While discussing gay marriage and states' rights in this week's episode, Goldberg implied that Graham was getting married.
WATCH Whoopi on video:
Graham was asked if he had changed his mind about the federal limit on abortions after 15 weeks by White House press secretary Karine Jean-Pierre, because he had previously declared that abortions and marriage should be left to individual states.
"Senator Graham had said, maybe about a month ago, early August, that he believes when it comes to marriage, when it comes to abortion, it's for states to decide. So, Senator Graham, what changed?" Jean-Pierre asked as she addressed the panel, said report.
"Maybe he's getting married," Goldberg said without ambiguity. This made the panel and audience laugh. "I doubt that," co-host Behar responded. Then, Goldberg stated, "Do it quick, because I know people are fooling around with our marriage rights, wherever you stand."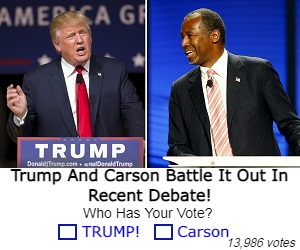 There were concerns among progressives that the overturning of Roe v. Wade last June, might lead to state or federal bans on same-s-x marriage or for that matter, interracial marriage.
Following a commercial break, Goldberg said she had to address something before moving on to the next topic. Goldberg seemed troubled as she spoke, apparently referring to an off-camera exchange with producers.
Goldberg said with a hesitant look on her face, "Before I do this introduction, I need to make clear that I was doing what I do as a comic, sometimes I make jokes and it was a joke. Nothing more than that. I just got a whole conversation about people misunderstanding the joke. I mean, okay!"
Though Goldberg didn't mention Graham, ABC producers seemed concerned that Goldberg would make fun of Graham's orientation without saying anything outright. Graham, a lifelong celibate, has been repeatedly mocked by the Left as being secretly gay.
Many celebrities have made crude remarks or implied remarks about his orientation over the years, including Chelsea Handler, Bill Maher, Jon Stewart, Patti LuPone, among others. Many others are mocking him on social media platforms such as Twitter.
Those comments follow Joy Behar's own misadventure on The View last year, when she brought light to the fact that Carl Nassib became the first NFL player to come out as gay while still playing.
Also seemingly alluding to the joke were Behar's remarks that she doubted Graham would get married.
On-air corrections and disclaimers regarding questionable claims, as well as hasty explanations of past off-color remarks have repeatedly been read by "The View" hosts over the years.
In February, Goldberg was suspended for two weeks for making false claims about the Holocaust being a race issue. She referred to Jews and Gypsies as "two groups of white people." As a result, ABC suspended Goldberg for two weeks over these remarks. Goldberg later apologized.
This story syndicated with licensed permission from Frank who writes about political news stories. Follow Frank on Facebook.